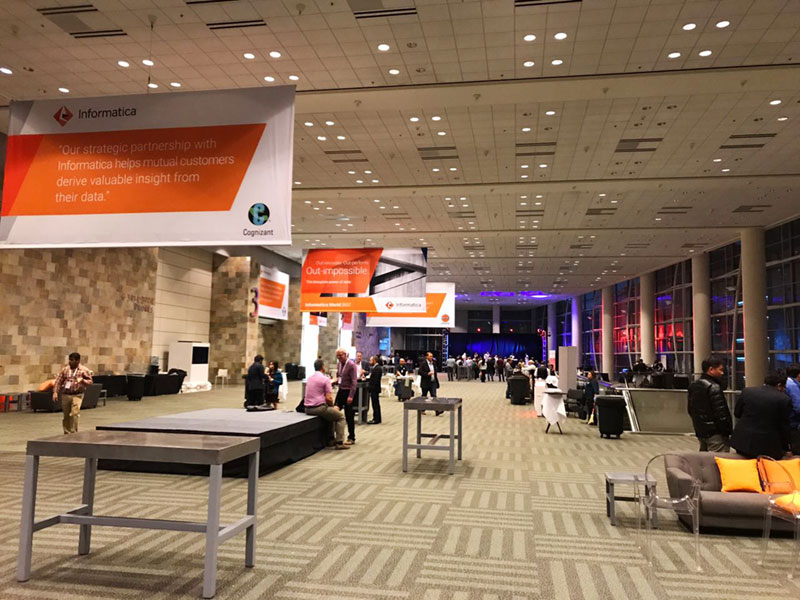 in-factory at the Informatica World in Las Vega
From 21st to 24th of May 2018 the Informatica World took place in Las Vegas. And we have also participated again. Full of Power with eight colleagues, we were once again the largest European group. With three days of presentations and hand-on sessions, we received profound impressions and insights of the development roadmap.
In this way, the Infa cloud will continue to gain in importance in the coming years and will push the on-premises installation of PowerCentre into the background. Anyway, we stay tuned and very curious!